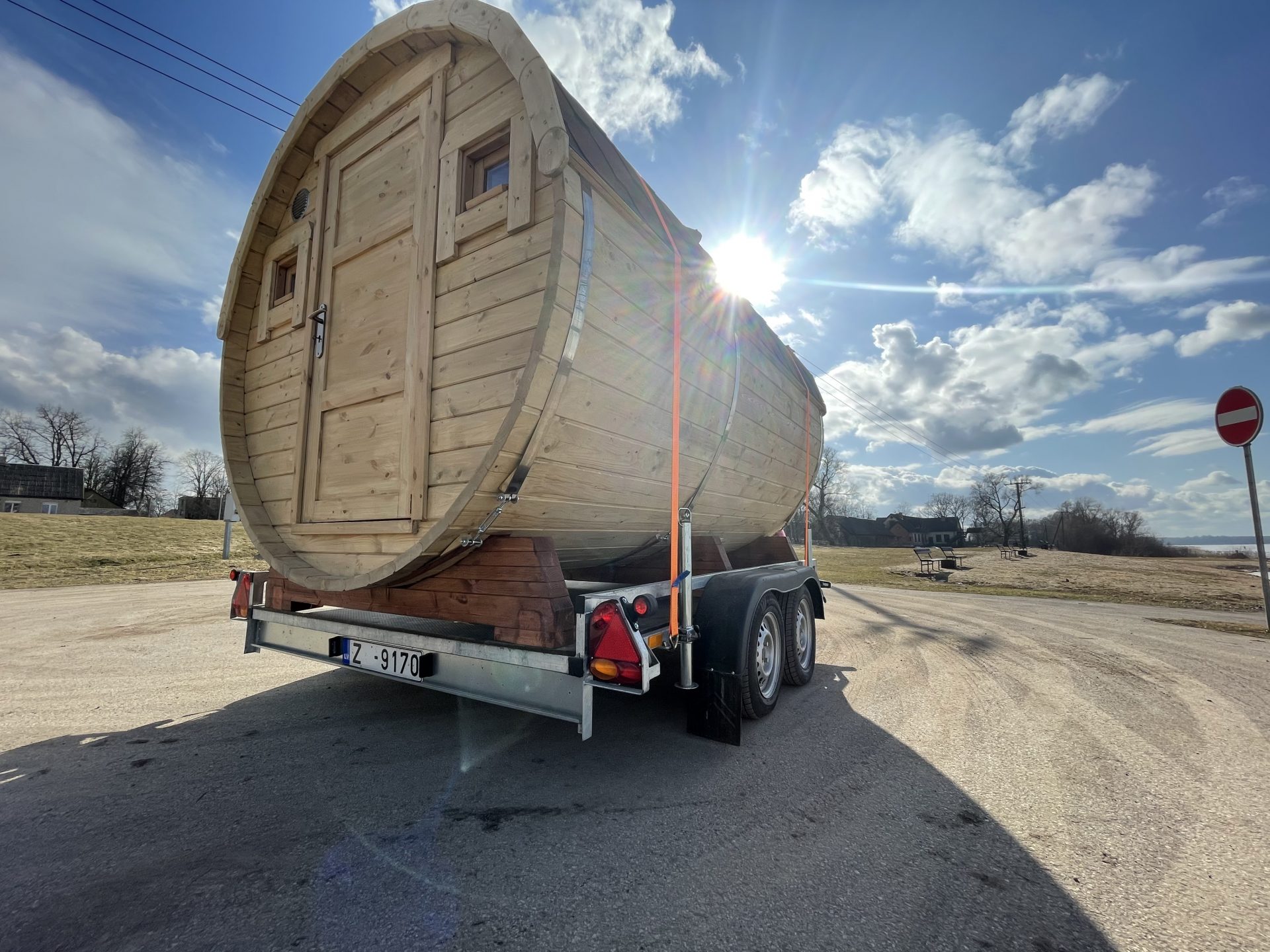 Mobile sauna "Brauc un peries"
For well-being
"Brauc un peries" sauna offers to relax and enjoy sauna rituals anywhere and at any time of the year, allowing you to get to know different places of Latvia in a special atmosphere. Here you can enjoy a dry or wet sauna (up to 6 people), there is a rest area with two benches. The sauna heats up in 45 minutes.
24-hour rental prices
Monday – Thursday – 50 €
Friday, Saturday, Sunday and on Holidays – 60 €
Additional options:
firewood 40 L – 5 €,
sauna broom 1 pc. – 3 €,
sauna barrel delivery – 0.60 € per kilometer. Delivery in Balvi territory – free.